Ambrose was a grey and white tabby tom with green eyes. He traveled to the land on the first Fleet to land in the Bay Area. The tom was one of the first four leaders to claim the territory in the Twoleg town. He led a group of cats that claimed to western streets. As other leaders rose to power he became fearful of the future.
When his rival Theophila killed one of the others - Joseve, he put his clowder at war against her. By the end of the war he was weak and hid away. It is said that he faked his death in order to protect himself from the ambitious she-cat. In his hiding he became the father of many cats, and in the decades following his death, became the ancestor to two bloodlines of cats. StreamClan and CaveClan.
However, his kin are rare nowadays. As his blood-line started disappearing in the late 1940s.
Description
Appearance
Coming Soon
Character
Coming Soon
Abilities
Coming Soon
Biography
Childhood
Coming Soon
Adulthood
Coming Soon
Lineage
Mates:
Unnamed she-cats
Children:
Unnamed cats
Descendants
Many unnamed cats
Quotes
Coming Soon
Trivia
Coming Soon
Images
Life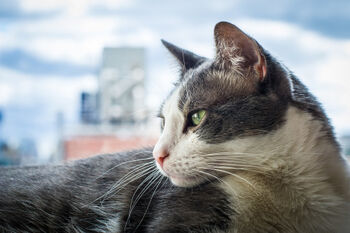 Pixels
Please do not edit this gallery unless instructed to.